At the Labadi Beach hotel, Engen Ghana Limited (EGL) kicked off its 25th anniversary celebration of dynamism, resilience, and sustainable growth.
The downstream markets, refined petroleum products, and associated businesses are the main areas of focus for EGL, a wholly owned subsidiary of Mocoh Ghana Limited. Since its establishment in Africa 21 years ago, the Mocoh Group, with its headquarters in Geneva, Switzerland, has been actively engaged in the trading, transportation, and distribution of petroleum products across the continent.
Speaking at the event, Engen Ghana's managing director, Brent Nartey, said the company's Silver Jubilee is a celebration of its history, tenacious spirit, and collaborative successes.
He said it is also a testament to their determination to never forego providing exceptional customer service, keeping a sharp focus on safety and sustainability while yet reaching the changing wants and requirements of our clients without sacrificing quality.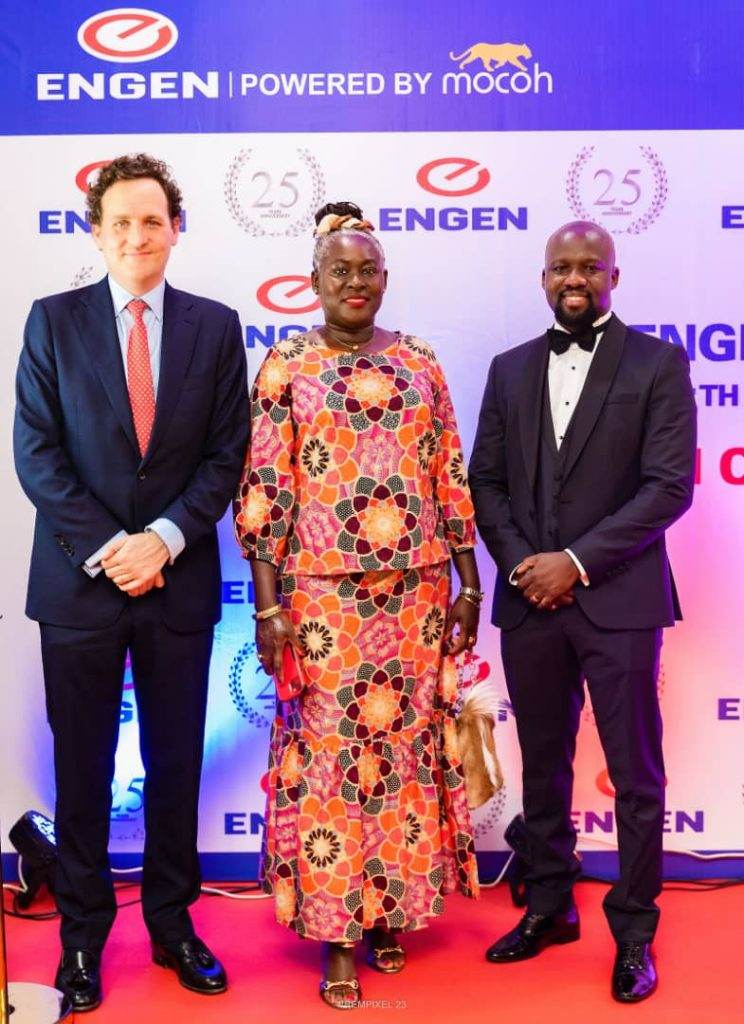 According to Mr. Nartey, Engen Ghana, which began operations in Ghana with only two service stations, today has 52 as a result of the resilient spirit that has kept them together over the years.
"We continue to be committed to realizing our goal of becoming Ghana's preferred petroleum marketing firm. We are intentionally and slowly expanding our network to satisfy both current and future corporate and consumer expectations, he insisted, with a focus on today's needs.
According to Mr. Nartey, the difficulties facing Ghana's energy sector serve as a reminder that they must be flexible and agile in order to be competitive.
He said that as a business, they have helped children with cleft palates by working with the Osteogenesis Imperfecta Foundation and Operation Smile.
Additionally, the Engen Ghana MD stated that they would increase the number of plastic recycling stations at their gas stations while enticing their patrons to do so in exchange for rewards.
For the accomplishments made over the last 25 years, Mr. Nartey praised the management and team.
Guy Hacking, the chief executive officer of Mocoh, expressed his excitement at Engen Ghana's accomplishments over the past 25 years.
He praised the company for its "constant focus on providing the best service and superior quality products to your customers and local communities through your daily interactions and was recently recognized when you were awarded Emerging Brand of the Year at the Ghana Oil and Gas Awards."
Mr. Hacking gave the Engen Ghana team instructions to concentrate on the opportunities and difficulties in the upcoming 25 years.
With a shared objective to provide clients with the vital energy and resources they require to grow, he continued, "We are a strong, ambitious, and united team.
Herbert Krapa, the deputy minister for energy, asserted that Engen Ghana Limited is essential to Ghana's petroleum history.
He asked the Engen Ghana Board, Management, and Staff to be Proud of What They Have All Accomplished Collectively.
When you celebrate your Golden Jubilee in 50 years, your accomplishments will be greater than those of the previous 25 years, he said.